Naptime. I don't know a mommy or daddy with little ones who doesn't look forward to naptime. Well, a naptime when the little people go to sleep easily and get all their "cranky" out before they wake up. That's the kind of naptime we love.
Then your child starts to get a little older, and naptime gets met with a bit more resistance and lot less napping.
When Elijah hit that age (about 3-1/2), Josiah still needed his afternoon naps. Honestly, Elijah still needed his, too, but he wasn't sleeping. So rather than spend my precious hour-and-a-half of child-free(ish) time going up and down the stairs to keep Elijah in his bed and quiet, I decided to institute "Quiet Time."
The rules were simple: Elijah was to stay on his bed and be quiet, so no playing with his toys and running around his room. He didn't have to go to sleep. He could look at books and just relax.
At first, he loved it. It felt like freedom to him. He didn't HAVE to go to sleep, but most of the time, especially early on, if he were quiet enough, for long enough, he fell asleep on his own. Mommy for the win!
Alas, my smart boy figured out my game. And before long, Quiet Time wasn't as fun as it started out to be. However, every parent knows, we all need a break sometimes, and those 60-90 minutes of relative quiet in the afternoon give Mommy a chance to breathe, regroup, and find that hidden reserve of patience (along with one of the ice cream bars tucked away in the deep freezer).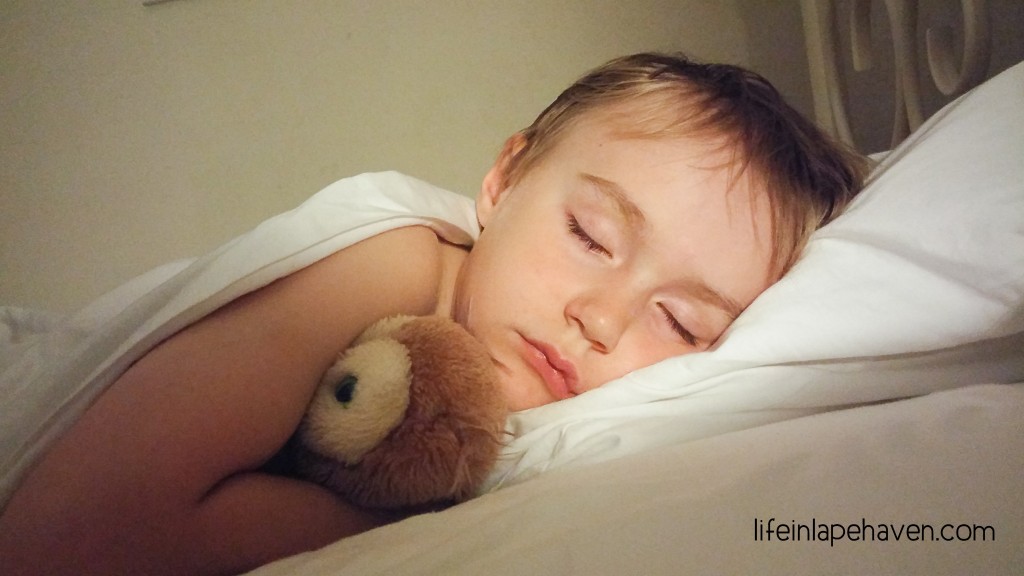 Once upon a time, I, too, used naptime as napping time. But since Elijah didn't sleep, neither did I. Now, most of the time, I use Quiet Time to finish housework that I can't do as easily while the boys are running free, like mopping (Our entire downstairs is hardwood or hardwood-wanna-be, so mopping is a necessary evil) or cleaning the bathroom (cleaning the tub, even with the easy spray and wipe-away solution I found, gives the boys too much time out of sight. They only need a few seconds to wreak havoc.).
One day in late spring this year, Elijah was being especially resistant to having to relax for an hour, and he told me,
"It's not fair! You get to stay down here and do work, and I have to do Quiet Time."
I replied, "You're right. It's not fair."
That boy totally had Quiet Time that day. Haha.
But his warped sense of fairness got me thinking.
How many times do we compare our situation with someone else's and misjudge the circumstances because all we see is our side of things?
We don't generally know everything that someone else has gone through, but we can be quick to say, or at least think, "It's not fair."
We see that they have a nicer house or a new car. We don't see that they have sacrificed time with their family or worked for years to get a promotion that pays for it.
Their Facebook status says they're going on a date night…again! We haven't had a date night since our last child was born (not totally a true story). We don't see that they've finally come through years of marital struggles, where they didn't even want to be in the same room with each other, and are now celebrating the restoration of their relationship.
They are given a place of leadership in a church ministry, but we've been at the church as long as they have. We don't know the hours they've spent with God, seeking His will and His face, and serving faithfully when no one saw them.
I had someone tell me once that my relationship with God was easier because I "grew up" in the church, as if I had an unfair advantage. While I understood what she meant – being exposed to the Truth early in life and having the good example and guidance of parents allowed me to build a strong foundation early on. However, what she didn't understand was that I had to make the choice to follow God every day – it's not just a given. I had to know the Word, I had to pray, and I had to work on my relationship with Him in order to maintain and build on that foundation.
Sure, sometimes, life can truly be unfair. Yes, that's going to happen because we live in a fallen world. However, a lot of the time, we're only viewing things from our own limited perspective. We don't see all the hard work, the struggles, or the past difficulties of those around us. Just because we'd like what they have, doesn't mean it's unfair for them to have it or for us not to have it.
After Jesus's resurrection, He spent time with His disciples, and in the same conversation where He restored Peter by asking Peter to feed His sheep, Jesus hints at how life will go for this impulsive disciple.
In John 21:18 -19, He says " 'Most assuredly, I say to you, when you were younger, you girded yourself and walked where you wished; but when you are old, you will stretch out your hands, and another will gird you and carry you where you do not wish.'  This He spoke, signifying by what death he would glorify God. And when He had spoken this, He said to him, 'Follow Me.'"
It doesn't sound pretty, and Peter wants to know what is ahead for others, such as John.
"Then Peter, turning around, saw the disciple whom Jesus loved following… Peter, seeing him, said to Jesus, 'But Lord, what about this man?'
Jesus said to him, 'If I will that he remain till I come, what is that to you? You follow Me.'" (John 21:20-22)
That doesn't sound fair. But what does Jesus say? "You follow Me." (My version – Don't worry about John, Peter. You worry about being obedient to me.)
God is just. God is fair. Trust Him, be obedient to Him, and don't worry about how your life compares with someone else's.
Elijah only saw that I didn't have to go to sleep. He didn't see that I would be spending that "not sleeping" time working hard to keep up with housework and start dinner for us, him included.
One of these days in the distant future, Elijah will be longing for the very naptime and Quiet Time he eschews now, and he will see it through new eyes. I have a feeling that his sense of what is "fair" and "not fair" just might change by then.