If you were to ask me to name good children's programs to help your child learn, I could easily rattle off a long list of quality shows that I used to watch or that my kids love to watch now, some on repeat.
(This post contains affiliate links, which means that at no additional cost to you, I may receive a small commission when you use the link. For full details, see my disclosure.)
But if you were to ask me to name good FAITH-BASED children's programs that I loved or that my children enjoy, well, sadly that list is remarkably shorter. Aside from the old school favorites of Gospel Bill and McGee & Me or the ever-fabulous Veggie Tales and What's in the Bible?, Christian kids' programming generally leaves A LOT to be desired.
Which is why I was so pleasantly surprised when my family sat down to check out a new faith-based children's series, Little Image-Bearers.
From the first cheerful greeting of "Hello, fellow image-bearer!" to the sweet sign off of "May the Lord bless you and keep you," my children were taken with this simple but high-quality show.
Professional without being overly polished and beautifully reminiscent of Mr. Roger's Neighborhood (but a little cooler and funnier), each episode is hosted by Mr. Caleb Phipps, who teaches young viewers about God and foundational biblical truths through stories, experiments, crafts, puppets, and visits with local friends.
This adorable program is not only well-produced, well-written, relatable, and delightfully delivered, but it was instantly enjoyed by our entire family – not just our little preschooler. When we were watching the first episode, my 7-year-old was sitting beside me, and he sweetly looked over at me and said, "I like this." Later he added, "They need to make a second season." We hadn't even finished the first season yet!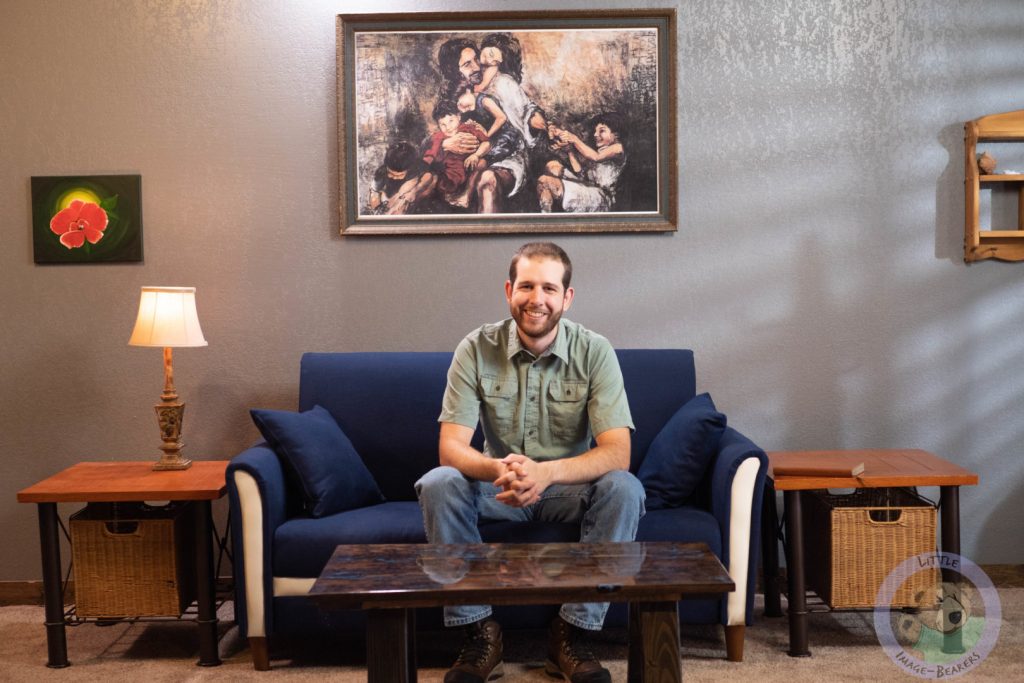 As they were already sharing their thoughts when we watched it, I asked my boys to give me an overall review of the Little Image-Bearers series once we'd seen all the episodes, especially since they fit right into the show's target demographic of 2-10 years old.
Isaiah, my 3-year-old, is definitely a fan of "Image Bears," as he calls it. He constantly answers back to "Mr. Caleb" throughout the shows, and he likes to tell me about what happened with Bobo Bear and Lala Redhead (the puppets) from various favorite moments of the series. When I asked him what he liked about Little Image-Bearers, he pointed to all the characters on the DVD cover. So he likes it all! 🙂
Josiah (7 years old) said, "I really like it because it tells me more about the Bible, and some I don't know. I like the parts where we meet new people. I also like it because he's calm and not crazy. It teaches you stuff, like I didn't know that about golf carts. It's cool."
At nearly-10, Elijah was predictably skeptical about a "kid's program." But even my oldest, who has already outgrown Happy Meals, was happy to sit down and watch one episode after another. His opinion: "It's fun to watch, and the puppets are enjoyable. My favorite part is the experiments and activities. It's not just for little kids, and it's not babyish."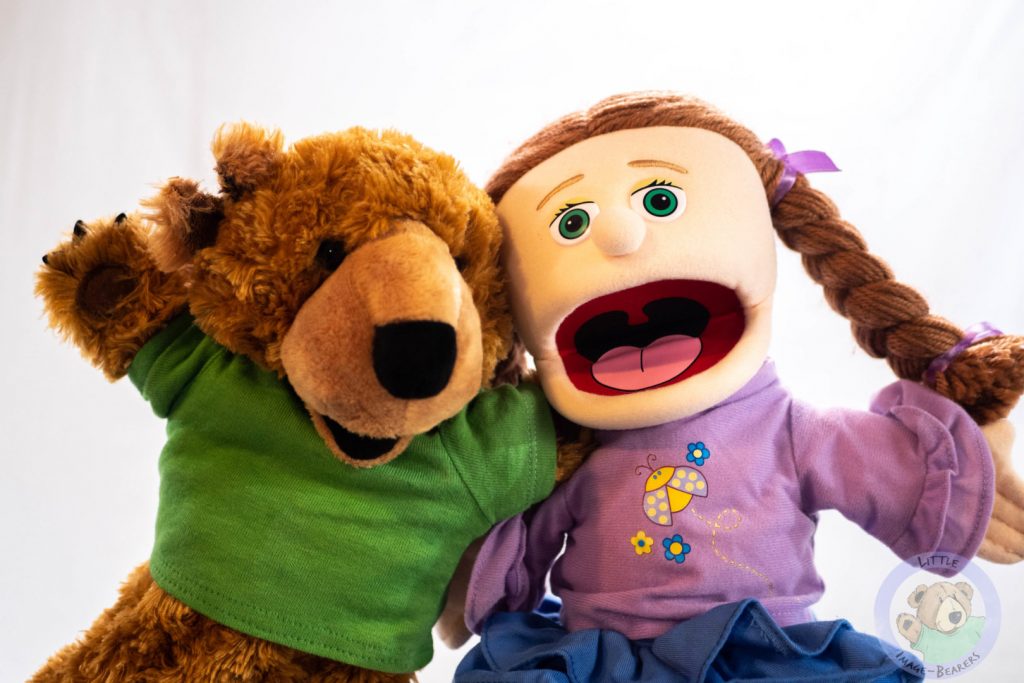 Hearing my boys share their opinions, even my husband chimed in with some thoughts, "As a parent, I appreciate that Mr. Phipps is laidback and approachable, not over-the-top, and he keeps the messages simple and understandable without talking down to kids. It's a show that I wouldn't mind having to watch or listen to over and over in a day."
(Every mom, dad, grandparent, and babysitter knows how important that last part is!)
Suffice it to say that Little Image-Bearers has officially been added to our list of good faith-based children's programming and has the Lape family's seal of approval (It also has one from the Dove Foundation, for all ages!) We are looking forward to the next season already!

You can order the series as either a DVD or a Digital Download on their website and follow the progress of future releases or get behind the scenes sneaks via Little Image-Bearers on social media. To find out more about the series, visit littleimagebearers.com 
Thank you, Caleb & Abbey Phipps, for the chance to review the series!
Get more ideas & encouragement from this real-life mom as I experience God's faithfulness through the joy and chaos of motherhood.

Join my email list!  
YOU MAY ALSO LIKE:
Our Simple Approach to Family Devotions
A Fun Way to  Teach Your Children about God's Great Commission
For Such a Time as This: Place Our Children's Future in God's Hands