When Elijah was about a year and a half old, I came across a children's book that I knew we had to get. We were shopping at the thrift store, which is where about 75 percent of our kids' library has come from, and I picked up a book titled, When You Were Inside Mommy. Giving it a quick glance through, it seemed simple enough for Elijah to understand and enjoy, so I figured it was worth the 90-cents. Plus, knowing that a second child was most likely in our future, a book for young children about babies and where they come from was going to come in handy.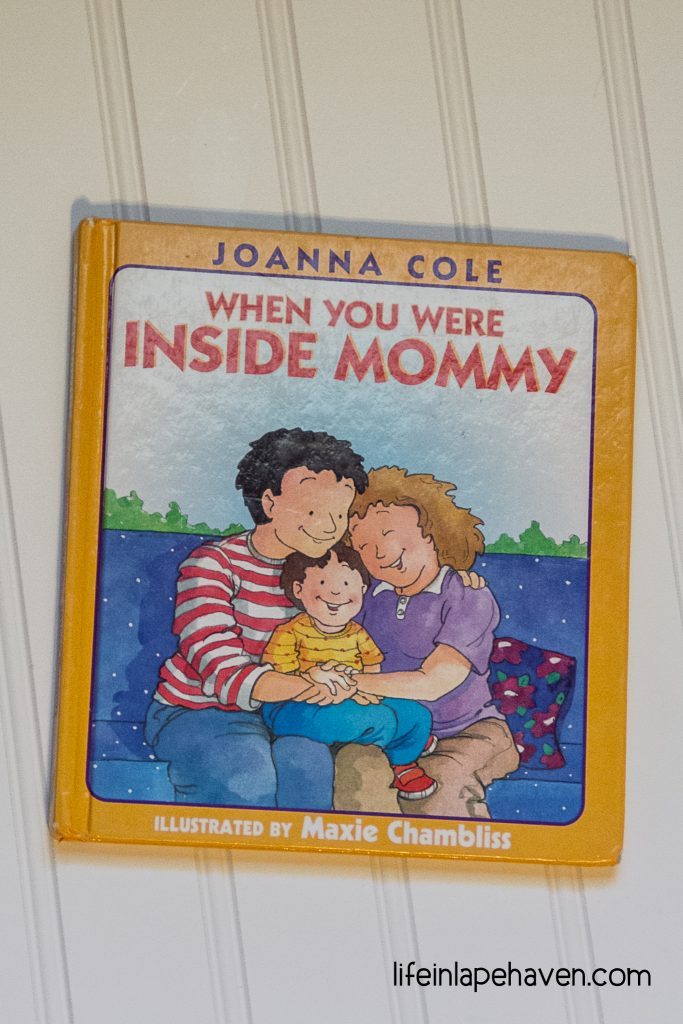 This cute little book, written by Joanna Cole (author of the Magic School Bus series), quickly became one of his favorites, as well as mine. He loved learning about what it was like for him as he grew inside Mommy's tummy, and it often led to stories from my pregnancy with him, such as how he liked to kick when I turned to my left side or how we decided on his name.
The story is written in simple terms but with enough information that a young child learns about how babies grow in the womb, how they get food and air through the umbilical cord, and how Mommy and Daddy waited and waited for their baby's arrival. And while it's informative, it doesn't give too much information or create too many questions. (Also, while this story is about a mother giving birth vaginally at the hospital, you could easily add in your own details if you had a C-section or home birth or whatever your birth story might entail.)
By the time I was expecting Josiah, Elijah had a pretty good handle on the basics of what was going on with his little brother inside Mommy's tummy and what would happen when Josiah was born. This book was on regular rotation at bedtime for most of that pregnancy.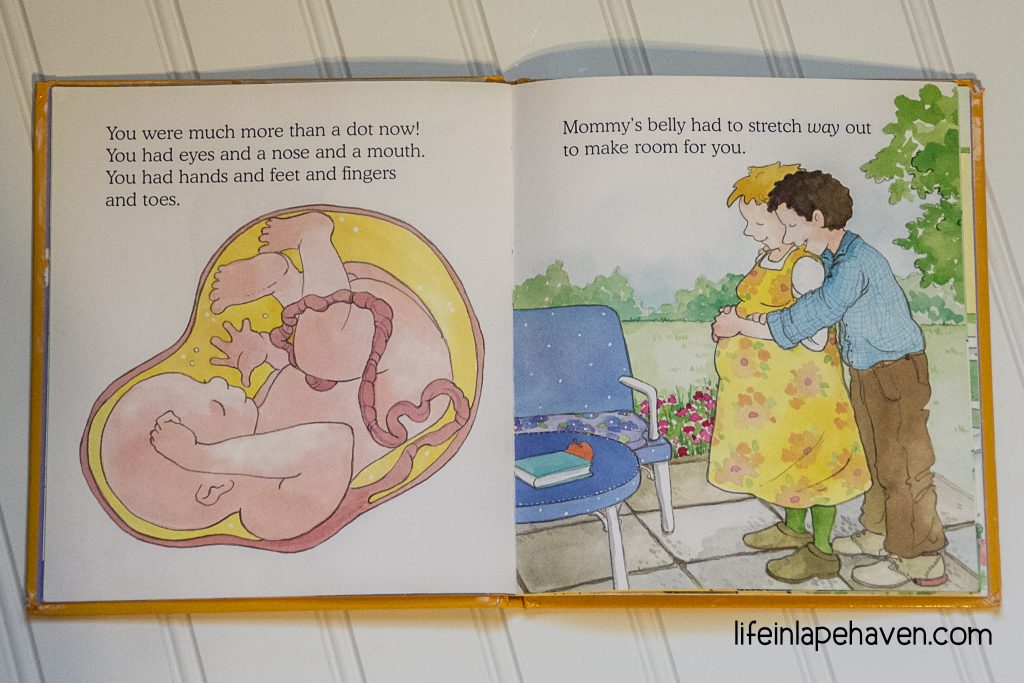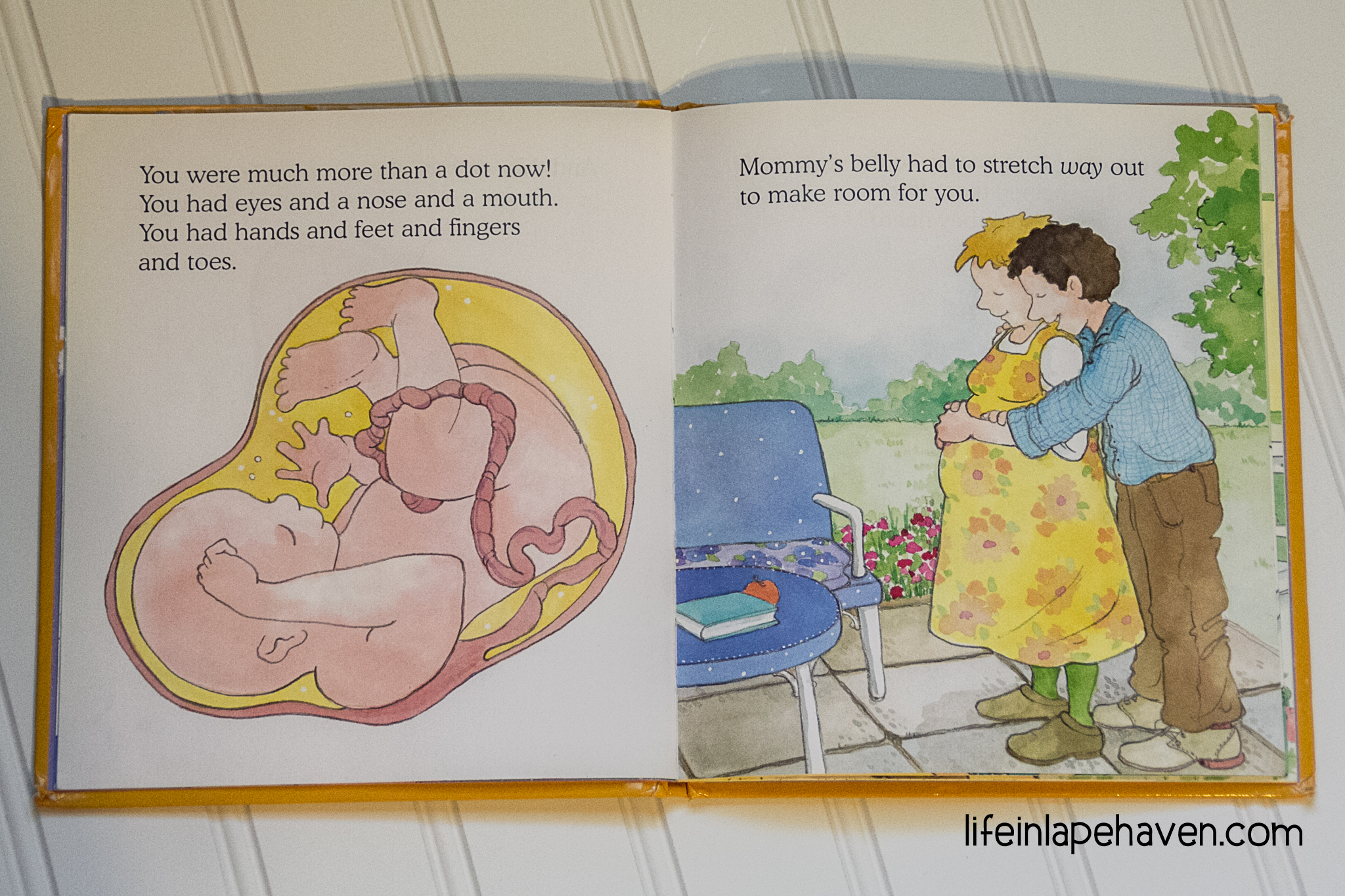 And it's back, again, for our third time around, with Josiah being the one fascinated with how it was when he was a baby and also how our newest baby is growing. He loves watching YouTube videos about how babies develop in utero (the boys enjoy seeing how big the baby is each week – this week we have an avocado), and he likes to point out the "bilical" cord, since he knows what it does, thanks to this book.
I say that this is our favorite book on where babies come from, but honestly, we haven't really read many others. We haven't needed to. And while it is geared toward ages two to four, Elijah still likes to read it, and I know that we're going to keep this one in our collection for years to come.
While I picked up our copy at the thrift store, you can also find it on Amazon. Here is my affiliate link (which means that at no additional cost to you, I may receive a small commission if you make a purchase through that link): When You Were Inside Mommy.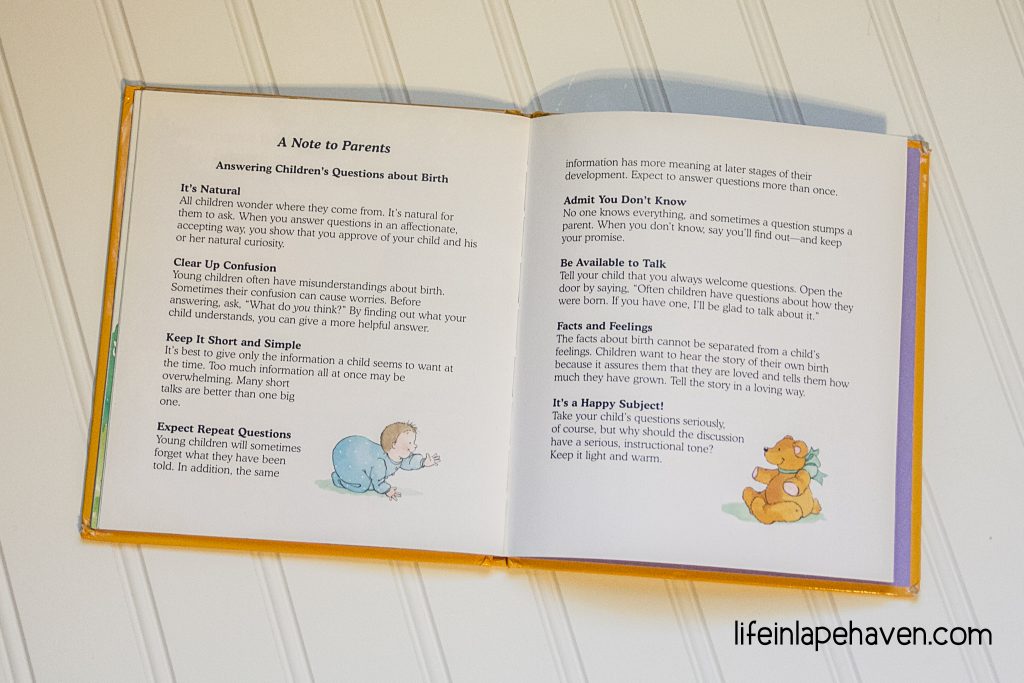 WHAT RESOURCE OR BOOK HAVE YOU USED TO TEACH YOUR CHILDREN ABOUT BABIES?