Over the last few years, months, and even weeks, it seems as if the world and people throughout America have gone crazy – terrorists, racial tension and division, corruption throughout the government, policemen under attack around the country, random shootings, and more.
I keep hearing people ask, "What is this world coming to?" or saying, "I can't even imagine what the future is going to be like for our children and grandchildren."
And it can feel frightening, especially when I look at our three beautiful little boys, so young, joyful, energetic, and innocent.
What kind of world will my children grow up in? What will they have to face or stand against?
I don't know, and at times, I don't think I would want to know if I could.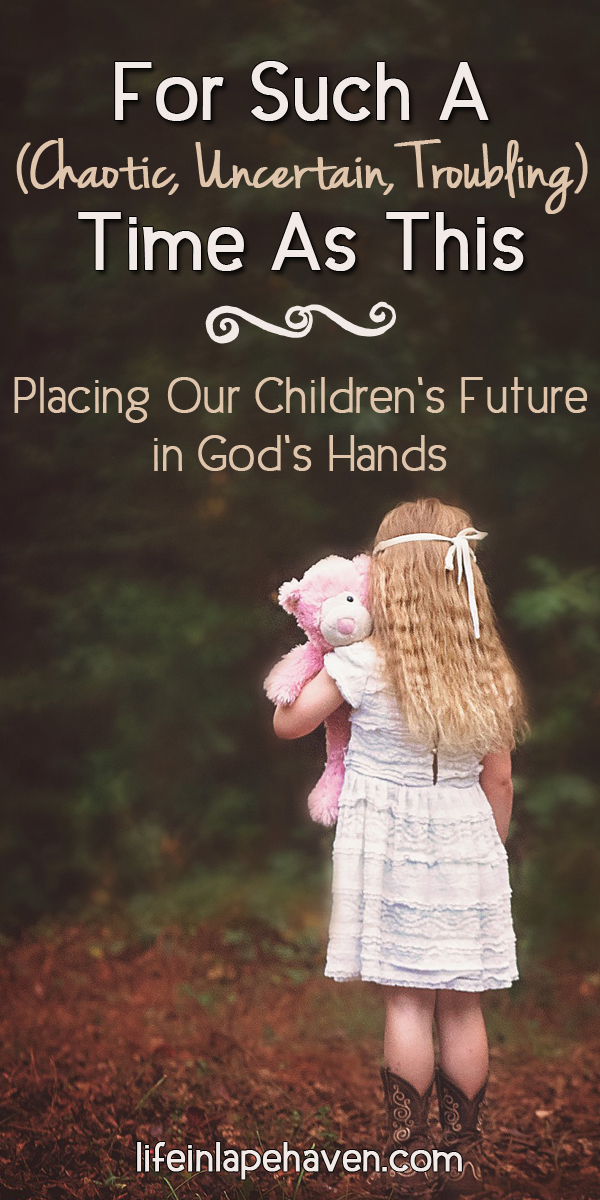 However, when the chaos of the world around us tries to grip this mother's heart in fear, God reminds me:  "I am the Alpha and the Omega, the Beginning and the End," says the Lord, "Who is and Who was and Who is to come, the Almighty." (Revelations 1:8)
He alone holds the future. He knows what's coming tomorrow, in six months, next year, in ten years, and beyond. He's been there. And He's still in control.
And just like Esther of the Old Testament was set apart for a specific moment in time, so, too, are my children and your children or grandchildren. God knew when they would be born (or will be born). He's not surprised or worried for them. It's all part of His plan and part of the plan He has for their lives. He has called them and planned them for such a time as this.
God told the Prophet Jeremiah, "Before I formed you in the womb I knew you; before you were born I sanctified you; I ordained you a prophet to the nations." (Jeremiah 1:5)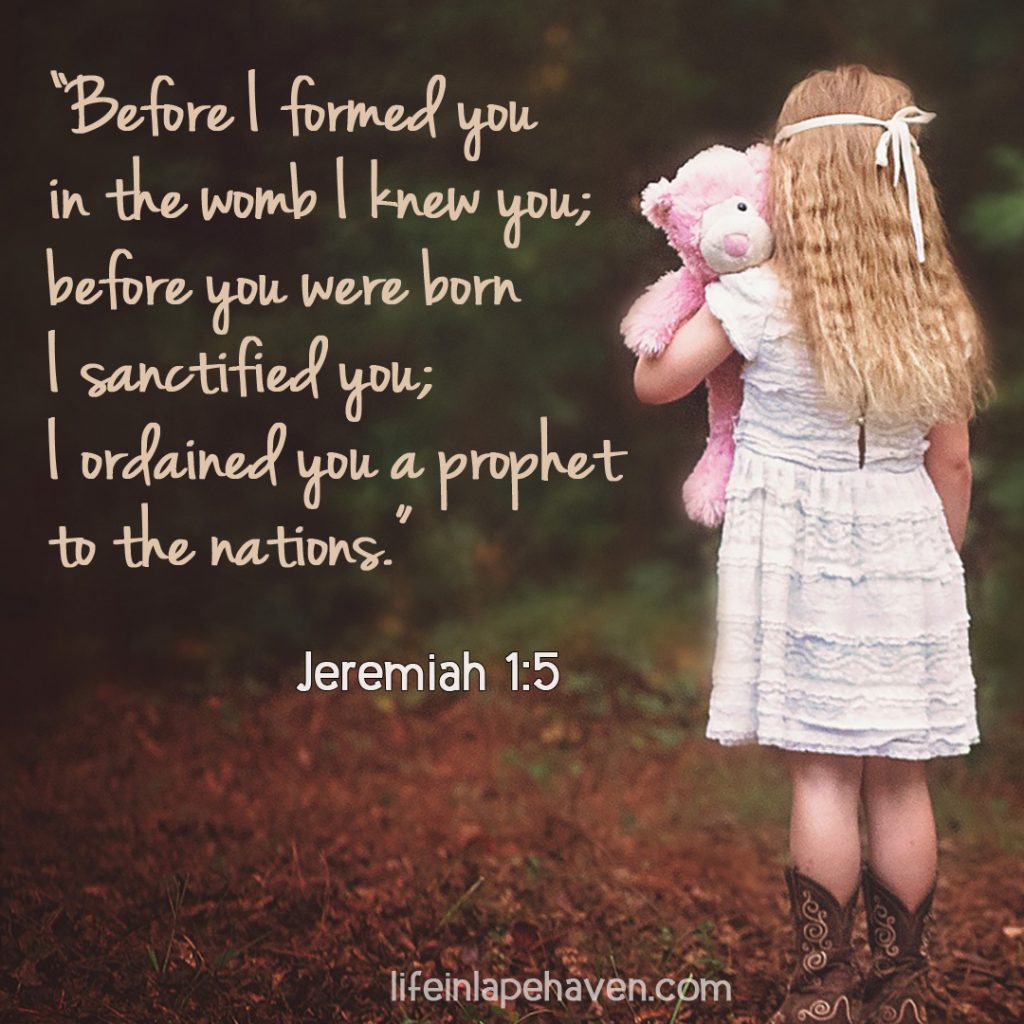 Jeremiah was destined to be a prophet before anyone besides God even knew he was going to exist. Sometimes I watch my boys playing, and I wonder what amazing things God has in store for them. As young as they are, I'm only just now seeing their talents and abilities develop and grow. However, God already knows what He's placed inside of them and the destiny that He has written for them.
All I can do is nurture their gifts and lay a solid foundation of faith for them, praying for them (and our crazy world) and being a living example of what it means to follow Jesus wholeheartedly.
Since I don't know what the future holds, my job is to point my children continuously to the One who does so that no matter what they face or experience in their lives, they know Him whom they have believed, and they can stand strong and confident in Him as they follow the purpose and calling He has planned for them.
"You saw me before I was born. Every day of my life was recorded in your book. Every moment was laid out before a single day had passed." Psalm 139:16
Get more ideas & encouragement from this real-life mom as I experience God's faithfulness through the joy and chaos of motherhood.

Join my email list!  
YOU MAY ALSO LIKE:
Trusting God through Kindergarten
Growing Up on Manna: How Your Struggles Can Build a Legacy of Faith for Your Children
Our "Vision Verse" for Our Children
Feature picture courtesy of Pixabay.com.