This post contains an affiliate link, which means that at no additional cost to you, I may receive a small commission if you use the link.
With all the hustle and bustle and excitement of Christmas fading away, suddenly here we are, facing a brand new year. Am I the only one who feels as though it was JUST January 2015?
This year for Christmas, my hubby got me a beautiful Homemaker's Friend Daily Planner by Sue Hooley, thanks to a terrific offer during The Humbled Homemaker's Christmas Giveaway. While some people might not appreciate such a gift, for me it is truly exciting.
I like to have a plan. I like to be prepared and know what I need to do and when I need to do it. I always have. When I worked as an executive assistant, I loved my stickie notes and calendar. They kept me organized and focused.
Now as a stay-at-home mom, even some basic planning saves my sanity. My mind is so busy with just keeping up with my little boys that my notes, lists, and schedules are essential to me. They help me remember all the other things I need to do or would like to do in a day, even on the days I don't get around to actually doing any of the things on my to-do list. Life with children means constantly readjusting your plans to see to their needs and often getting distracted in the middle of a project and maybe not getting back to it until hours or days later. Having it written down helps remind me of what I didn't get to finish. (Haha…but true.)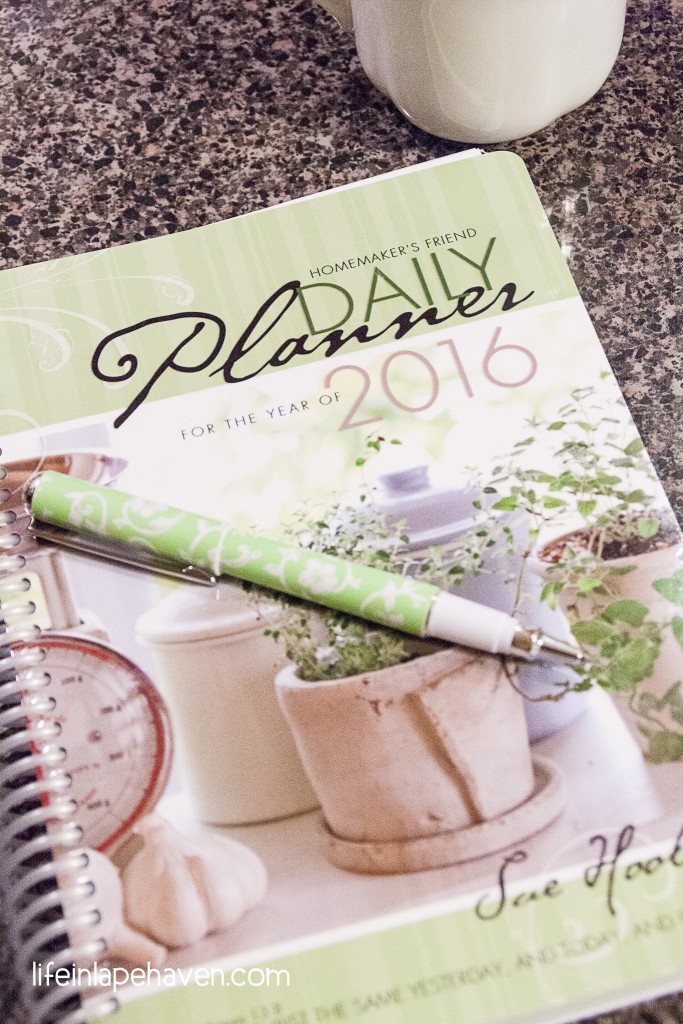 Filling in my brand-new 2016 yearly, monthly, and weekly calendars in the planner with birthdays, anniversaries, and yearly events made me smile, not only because I was getting a little organized but also because it gave me a way to look back over this past year and see God's faithfulness to us throughout all of 2015.
As I went through each month, I remembered different things that we did, and I was able to rejoice over the many prayers answered, all the wonderful memories made, and the struggles faced and overcome through God's strength.
Some of our personal highlights from 2015:
Brad took a promotion at work and has spent a good portion of the past year working on a huge project that he recently finalized with great success (although he always sees room to continue tweaking and improving it).
I took a leap of faith and launched my blog, feeling completely overwhelmed and out-of-my-league and having no clue what I was doing. However, I followed God's direction, and I now love sharing with you all. I have learned new things nearly every day about how to improve my blog, have been able to develop a fairly regular posting schedule (although my writing scheduling still needs some refining), and even completed the Write 31 Days challenge in October without losing my sanity completely (hugely thanks to my fabulous hubby's support and help and God's leading). I've also found a community of other moms and bloggers who encourage and challenge me in not only my writing, but in my walk with God and in my role as wife and mother.
Elijah started kindergarten and is thriving! (Mommy has adjusted and is okay, too.) He may not love getting up every day, but he adores his teacher and his growing knowledge, especially being able to read.
Josiah's triumph this year is finally getting out of diapers! While he may still have an accident occasionally, he is ready to completely transition from pull-ups to underwear 24/7. I'm not sure who's happier – him or us! (And if you think this was accomplished without much prayer and God's help, you've obviously never potty-trained a stubborn 2-year-old.)
Brad and I have been able to serve in our church through various ministry opportunities in 2015, and we are looking forward to even more ways to be a part in this next year. I'm also brainstorming ideas for how to activate Elijah's faith more so that he can begin to develop his gifts and talents to serve others and bless the Lord.
In our family, we have gained a nephew and great-niece who will celebrate their first birthdays in 2016, and we have a wedding coming up in June to celebrate the marriage of our very dear friend who is actually more like family.
Of course, the past year has also brought us some less-than-wonderful times, too, including sickness, difficulties, and loss. Those aren't as fun to list out. However, even in looking back over those, I can still rejoice because I can see how God has been with us through each and every day, even the hardest ones.
Especially the hardest ones.
No matter what we dealt with, joy or heartache, He proved Himself faithful every step of the way.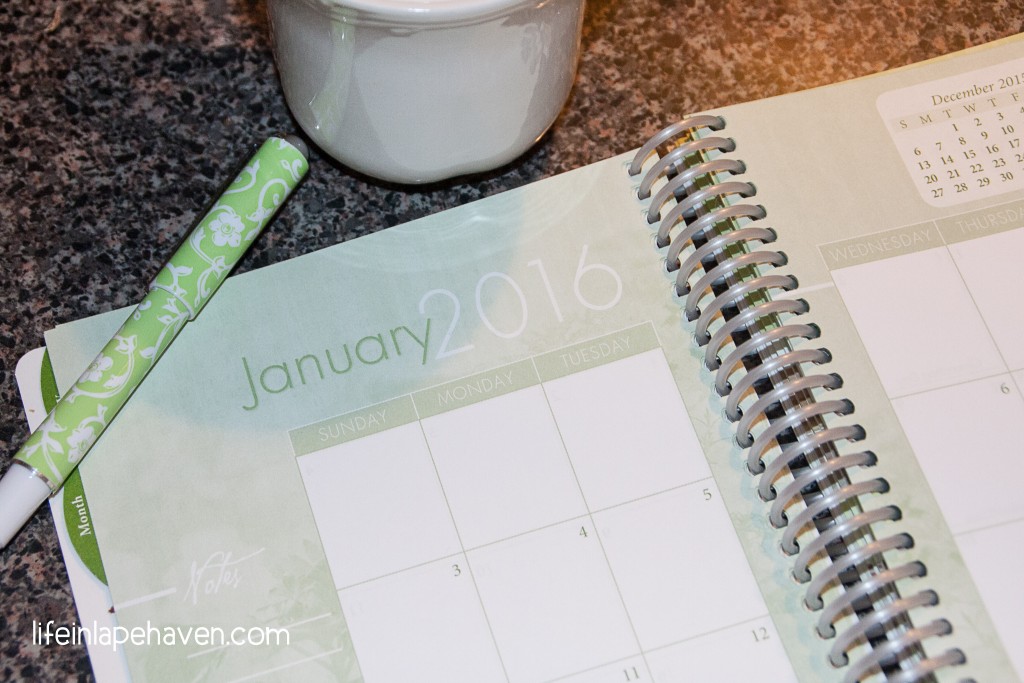 So as I am planning ahead and preparing to enter this next year with all its possibilities, expectations, and uncertainties, I can do so in confidence that whatever it brings and whatever we accomplish, He goes before us and walks beside us through it all.
It's not something I have to write in my planner, though, because it's something He's already written on my heart.
Psalm 28:7 – "The Lord is my strength and my shield; my heart trusted in Him, and I am helped; therefore my heart greatly rejoices, and with my song I will praise Him."