This post contains affiliate links, which means that at no additional cost to you, I may receive a small commission when you use the links.
Back in September I got to introduce you to one of my favorite Christian fiction authors, Roseanna M. White, as she released The Lost Heiress, the first book in her "Ladies of the Manor" series. It was so much fun following the story of Brook Eden and sharing glimpses of my favorite parts of the tale with you all.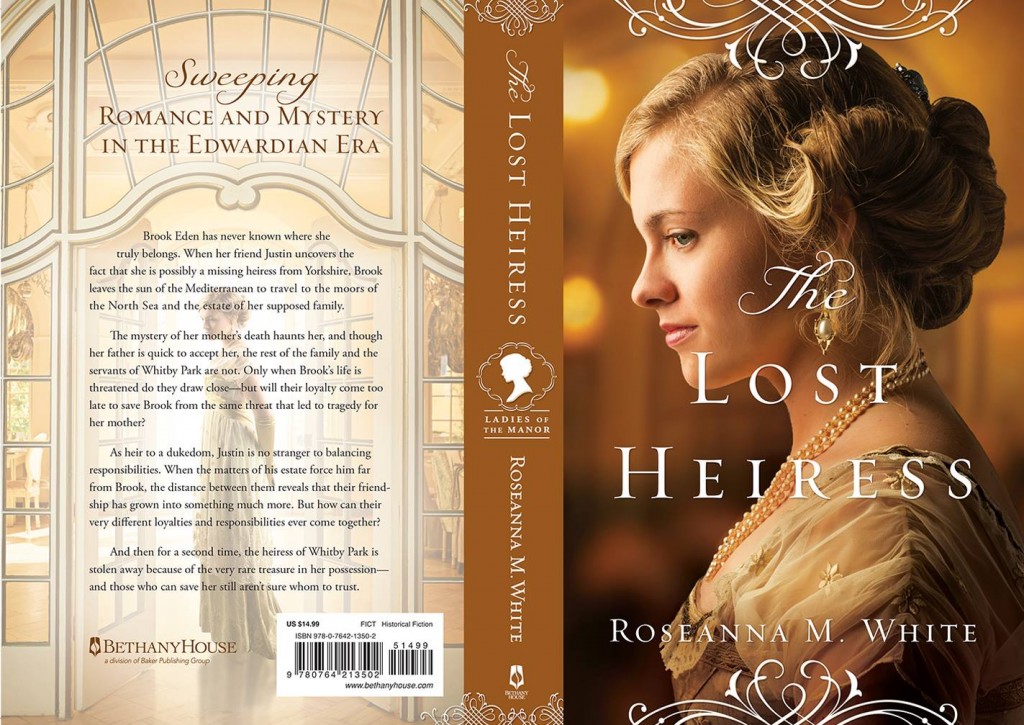 Roseanna's "Ladies of the Manor" series takes readers back in time to Edwardian England, when automobiles and electric lights were all the rage, but the old way of life was still ruling the land. Lords and ladies, maids and valets…and in this case, a dose of danger and mystery to take them all on their journey to love.
Today, I get to share a first look into the third book in this series with a COVER REVEAL for A Lady Unrivaled.
But we can't skip straight from book one to book three!
We have to find out what happens next, in the second book, The Reluctant Duchess, which comes out in April! (Perfect for those of us who'll be mourning the final episode of Downton Abbey.)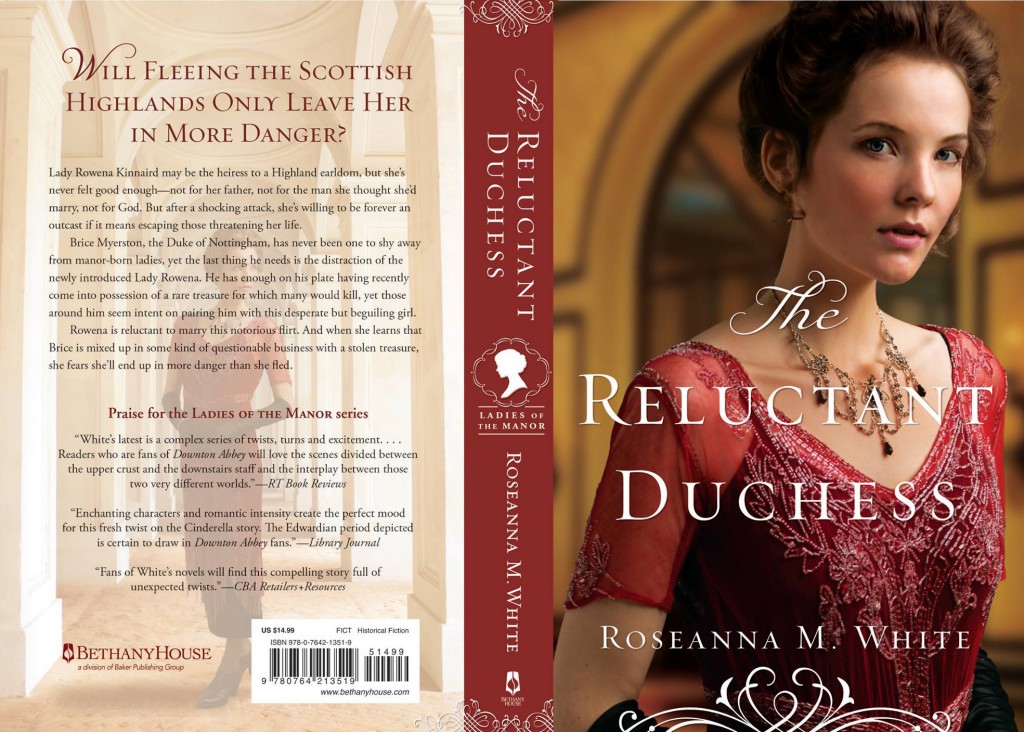 Here's the synopsis:
Lady Rowena Kinnaird may be the heiress to a Highland earldom, but she has never felt good enough–not for her father, not for the man she thought she'd marry, not for God. But after a shocking attack, she's willing to be forever an outcast if it means escaping Loch Morar.

Brice Myerston, the Duke of Nottingham, has found himself in possession of a rare treasure his enemies are prepared to kill for. While Brice has never been one to shy away from manor-born ladies, the last thing he needs is the distraction of Lady Rowena, who finds herself in a desperate situation. But when Rowena's father tries to trap Brice into marrying his daughter, Brice makes a surprising decision.

Rowena wanted to escape the Highlands, but she's reluctant to marry a notorious flirt. And when she learns that Brice is mixed up in questionable business with a stolen treasure, she fears she's about to end up directly in the path of everything she was trying to avoid.
I can't wait to continue with all the mystery and romance and see how Brice's strong faith in God carries him through it all!
By the way, isn't that red dress gorgeous? These "Ladies of the Manor" covers are beautiful, aren't they? Just wait until you see the third one… 🙂
But of course, you never want to judge the book just by its cover, right? So, here's what's in store among the pages of A Lady Unrivaled:
Lady Ella Myerston can always find a reason to smile–even if it's just in hope that tomorrow will be better than today. All her life everyone has tried to protect her from the realities of the world, but Ella knows very well the danger that has haunted her brother and their friend, and she won't wait for it to strike again. She intends to take action . . . and if that happens to involve an adventurous trip to the Cotswolds, then so much the better.

Lord Cayton has already broken two hearts, including that of his first wife, who died before he could convince himself to love her. Now he's determined to live a better life. But that proves complicated when old friends arrive on the scene and try to threaten him into a life of crime. He does his best to remove the intriguing Lady Ella from danger, but the stubborn girl won't budge. How else can he redeem himself, though, but by saving her–and his daughter–from those dangerous people who seem ready to destroy them all?
Ready to be properly introduced to the adventurous and stubborn Lady Ella?
Well, then, it is my honor to present to you the cover for Roseanna White's  A Lady Unrivaled: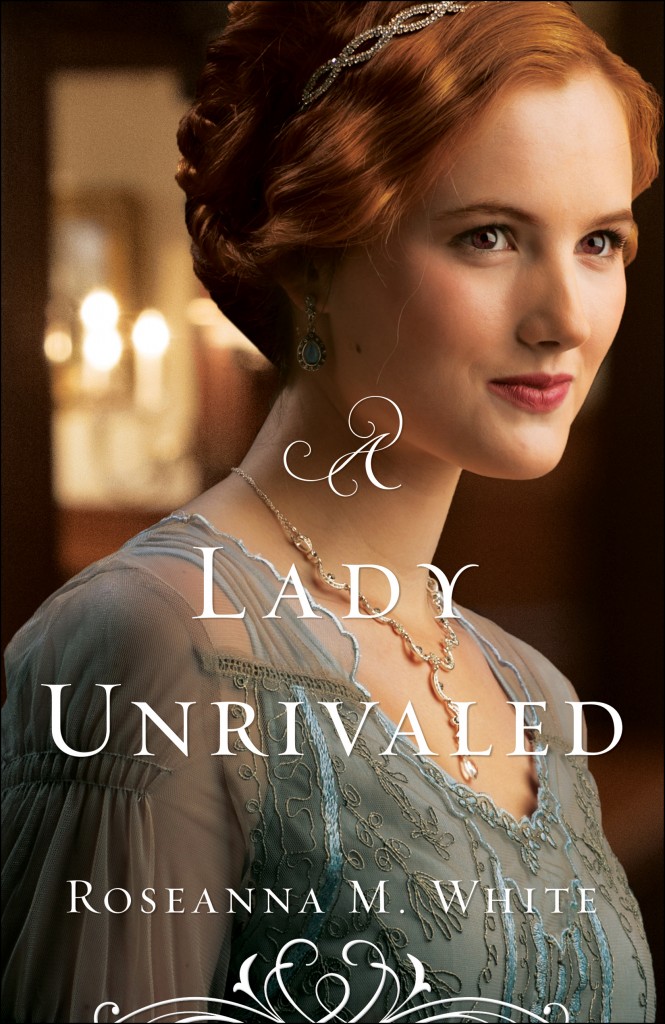 Another spectacular cover, another book I'm anxious to read… and another dress that I want in my closet.
This third book in the series releases in September, so we will all have to wait as patiently as we can to discover the rest of Lady Ella's story then.
You can get The Lost Heiress or pre-order both The Reluctant Duchess and A Lady Unrivaled on Amazon, Christianbook.com, or your favorite bookseller. While you wait for the new releases, you can add them to your "To Read" lists on Goodreads and visit Roseanna's Pinterest boards to see her character and costume inspirations for each of her books.  You can keep up-t0-date on all Roseanna's projects, including a new series coming soon, by visiting her site, www.RoseannaMWhite.com.
(Special thanks to Roseanna for letting me share the cover reveal!)
So, what do you think? Which cover is your favorite?